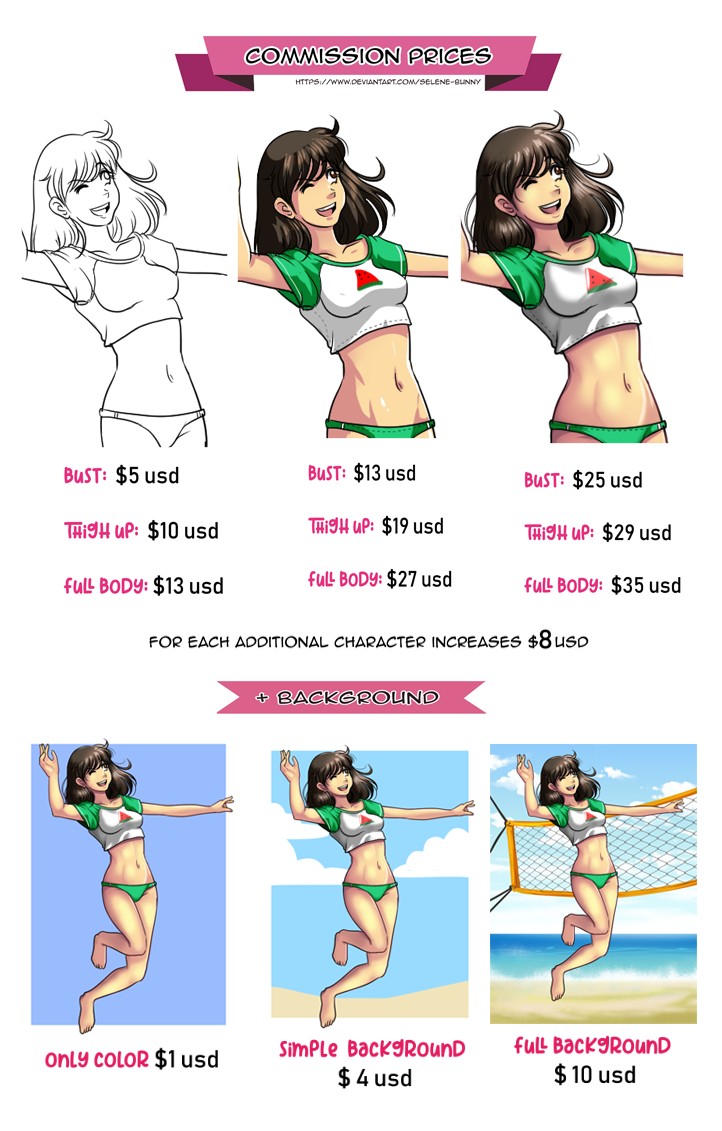 ✿• HELLO!!! •✿
I opened commissions , if you like my work and want to ask me an illustration I invite you to read the rules:
I DRAW
[❤] Ecchi
[❤] Fetish (spank, diaper, bondage, etc...)
[❤] Couples
[❤] Yaoi / yuri
[❤] Furry
[❤] Chibi
[❤] NSFW
[❤] Emotes
I do not draw:
[] Armor
[] Musculature
[] Gore
[] Thematic discriminatory
[] Mecha / Robots
Note: I will be taking commissions maximum 2 drawings per person to avoid accumulation and thus meet on time with orders ❤
.•❤•.¸ How to commission .•❤•.¸
1 .if your drawing is two or more characters, checking with me first. (for each additional character increases $8 usd)
2 . You can communicate with me via inbox. You can also do it by email saraysmirapate@gmail.com with the subject: commissions
3 . Send me detailed references (pose, character details, etc.)
4 . Payment is in advance by PAYPAL 
5 . Work may take at least three weeks, depending on the amount of work you have.
6 . The final designs carry my signature. I will send the picture in high definition and I will use in my gallery for portfolio (unless your commission is private there is no problem).
I ask for patience at the time of delivery. but do not worry, I will always be warning you by message how your order goes with image of the process. ♥
Note: commissions made not transfer copyright, and can not be used for commercial purposes. In that case contact me and we could agree.